CHAMPIONS TRAIN,
LOSERS COMPLAIN.
At Sidney Mines Institute of Basketball, we practice with a purpose, play with a passion. Join our professional basketball training program and start your training today!
Training Programs
1 & 2 July 2021
Registration Status: Open
8 & 9 April 2021
Registration Status: Open
7 & 8 January 2021
Registration Status: Closed
PAST EVENTS, PROGRAMS & CAMPS
Welcome To
Sidney Mines Institute of Basketball
Brisbane Basketball Training Programs And Services
Knowledge & Experience
I have been involved in the game of basketball for 53+ years. I have played at the USA Collegiate level and played at the USA Semi Professional level and professionally overseas. I have coached and taught in American education system and have taught for 30+ years in the Australian Education system. I am a well-respected member of the basketball community in Brisbane and nationally. I have extensive experience, both designing and implementing a basketball subject in a high school setting. I also have an extensive existing cliental list. No existing program, which provide the blend of fundamental skills, life skills and experienced teaching that Sidney Mines Institute of Basketball will provide.
Culture & Character
At Sidney Mines Institute of Basketball culture and character skills are the number one priority for players who inspire to be the best player that they can be regardless of religion, race, color or creed. All of my teachings during training are built on character skills. At Sidney Mines Institute of Basketball, I believe that focusing on these skills will give players the best chance of success, more importantly, they will give each player life lessons and the tools to help them succeed outside of basketball. As head coach, I will makes sure that the players focus on applying, developing, and living these values in every minute, every day, every practice, and every game.
Proper instruction & solid foundation
Sidney Mines Institute of Basketball is an Australian based basketball institution for boys and girls of all skill levels including professional level. Sidney Mines Institute of Basketball is based on a long-term outcome for its players. Therefore, I focus on not only basketball fundamentals, which is vital for players' development, but I also train players to be contributing members in their community. The Sidney Mines Institute of Basketball is about providing better ways to educate athletes on how to become better human beings. My elite level training enhances the athletes' character at an in-expensive price rate.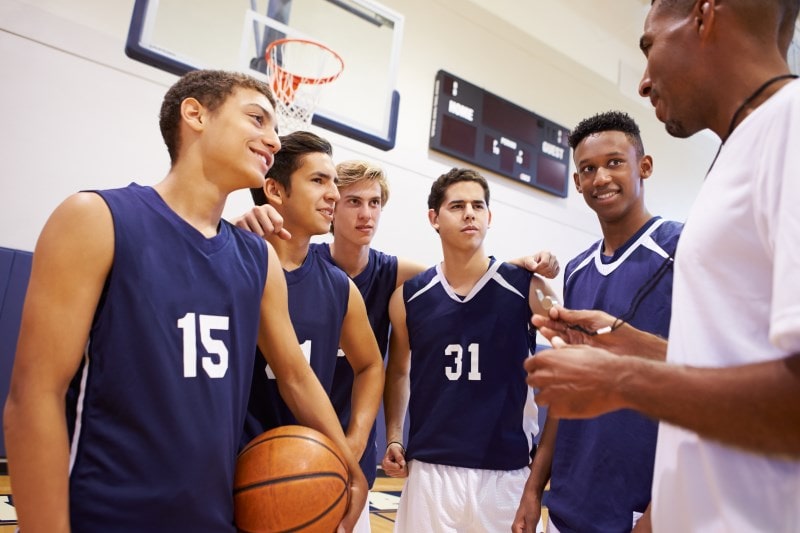 Coach's Message
My passion is to teach and share. At the institute I plan to use basketball to tackle some of the mental challenges that kids face, and give them someone and somewhere to turn to when they need assistance. I will use basketball as a glimmer of hope that will inspire these kids to stay on track or to get back on track and make a difference in their lives, as well as the lives of others.
Why Choose Us
Sidney Mines Institute of Basketball focuses on establishing a culture of basic basketball fundamental knowledge and understanding. Our end goal is to give young players of all ages the opportunity to develop to their full ability on and off the basketball court and allow them to succeed in sport and in life.
Basketball Training Programs
Tailored Basketball Training & Coaching Programs, Events and Camps based in Brisbane
Instructional Basketball Holiday Camp
Individual Basketball Skills Training
School-like Instructional Basketball Program
What our students say
" Coach Mines was instrumental in my early development as a basketball player. He is one of the most knowledgeable, charismatic, motivated and caring coaches I have ever had and is not afraid to think outside of the box to further develop his players. Coach Mines practices what he preaches and draws upon his extensive collegiate and professional basketball career to create invaluable teaching and practices for young athletes. Anyone wishing to learn from Coach Mines will find experience very enjoyable, rewarding and money well spent! "
Cameron Bairstow
Australian Institute of Sport (AIS)
University of New Mexcico Lobos (NCAA D1)
Former NBA Chicargo Bulls
Australian Boomers representative at the 2016 Olympics
Current NBL Brisbane Bullets player
" Sid coached me in juniors and helped me pave the way for not only my basketball career, but also taught me some valuable life lessons. He is a perfectionist and demands the same of his players. Sid has an ability to see the strengths in each and every one of his players and provides a healthy and dun environment for everyone to reach their full potential. He will make sure fundamentals are solid and will also teach new moves and little tricks that are unorthodox, but very helpful and very rewarding. "
Brandan Teys
Representative player
Queensland State team
QABL player
SEABL player
Current NBL Adelaide 36ers player
" Coach Mines is a prime example of a coach who not only teaches the game of basketball as such a high level, but while doing so he is able to assist players of all ages in developing their basketball skills and knowledge of the game of basketball. "
Leroy Loggins
Australian Basketball Hall of Famer,
1992 Australian Olympian
4 Times NBL Most Valuable Player
3 Times NBL Championships
Our Partners
This error message is only visible to WordPress admins
Error: No posts found.
Make sure this account has posts available on instagram.com.
© 2019 Sidney Mines Institute of Basketball Pty Ltd.
All Rights Reserved.